Located in beautiful Biggera Waters, Pure Artisan Cheese has enjoyed a whirlwind beginning having cheese ordered around the country, even while beginning the sometimes lengthy cheese-making process.
As our story unfolds and adds exciting chapters, we will be continuing to update our website. Available for purchase here locally in Mount Tamborine at Witches Falls winery, as well as many outlets around Australia. Contact Us for more information.
Our cheese is made by using as many traditional methods as possible. We use pure milk sourced locally which we pasteurize in our 3000L/hr continuous flow pasteurizing machines.
We not only make beautiful cheese ourselves but also enjoy passing on our wealth of knowledge by educating any who share our passion for fine cheese.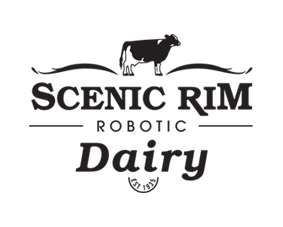 We source the pure milk used in our cheese making process from a local dairy who has a very different approach to producing the beautiful milk that we treasure.
Keeping their cows comfortable, happy, and healthy is central to everything they do at Scenic Rim Robotic Dairy. They give them optimum feed mix for starters and constantly look after our grazing pastures. There are huge health benefits to the robotic milking system because while the cow is in the robot being milked, a whole range of health issues are monitored. The robot takes the temperature of the cow, can establish very early on when the cow is pregnant, the cow is weighed every day and monitored for conditions like mastitis. It allows us to provide treatment very early on to cows who need it.
It's actually less stressful for the cow because instead of being herded in to be milked as a group at a time when they're not ready, they choose when they are milked.
Most of the time, the cows are free to roam around the lush pastures of the dairy, but when they want a feed of the particularly yummy and nutritious feed in the robots, they come over of their own accord. The cows aren't stressed at all, it's less taxing on the cows' udders, and they get a lovely scratch afterward!
Read more about this amazing dairy and the family behind it by visiting their website: http://www.roboticdairy.com.au/